September Lunch Menus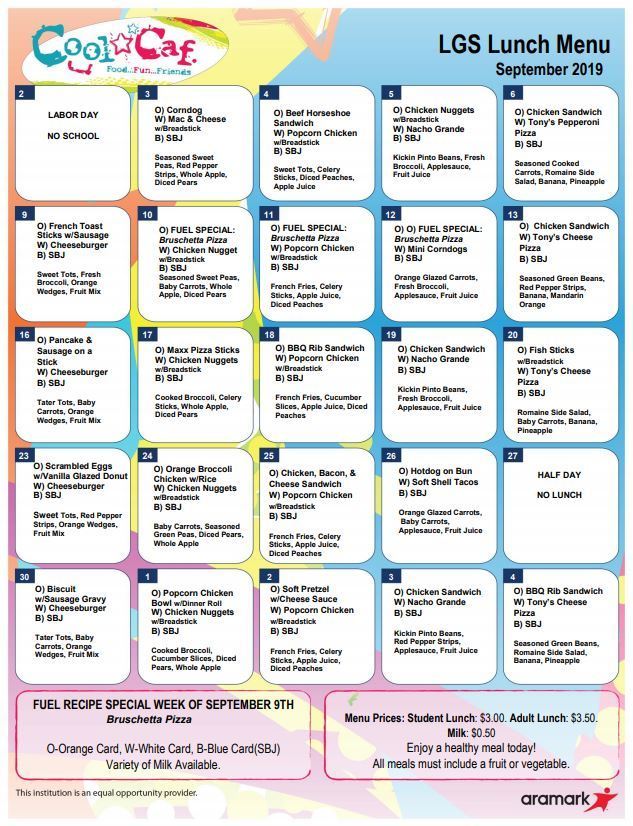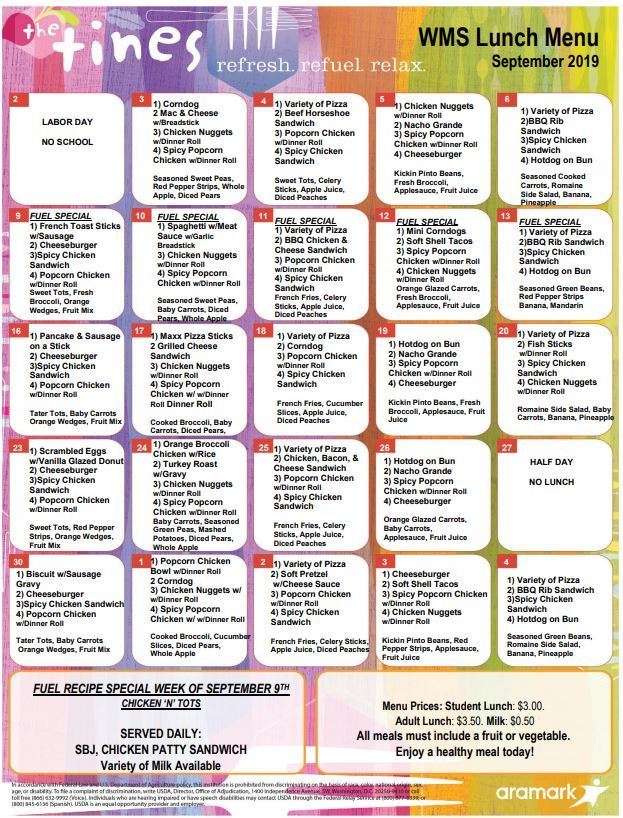 BUS FORM RETURN If your child will be riding the bus for the 2019 - 2020 school year, please fill out the bus form that was sent home with him/her, sign, date and send it back to school. This form gives your child permission to ride their bus for the school year. Thank you!

A friendly reminder we have 1 hour early dismissal today, Wednesday, August 28th. WMS students are dismissed at 2:00 pm. and LGS dismisses at 2:25 p.m.

District 52 Families, online payments for food services can now be processed! You can access the Food Service 'make a payment' link by logging into the Skyward Family Access.

JV Baseball @ Parkview is canceled. JV will practice until 4:30.

We love getting positive notes; great work Miss Toaddy and Mrs.Tompkins! "I wanted to share my family's experience with you from the weekend when we had an encounter with your XC team at Metamora's DQ this past Saturday. After the race we headed to DQ for a quick lunch before heading home. After we sat down from ordering the "dreaded" sight happened – a school bus pulled in. It was your XC team. The thing that was different from the "other" buses that we have encountered over the years was that your team listened and paid attention to their coaches. Plus, your coaches weren't doing their own thing once they got inside the building. They stayed attentive and aware of what was going on while we were there. They even talked about where to sit so they could keep their eyes on everyone. Your coach had them move their line a couple of different times to make things easier for the DQ staff and the other customers. No complaining from your kids. Not one. Were the kids loud? Sure, but what group of 40 junior high students isn't going to be. Were they over the top disruptive? By no means what so ever! Being involved in a school district as a board member, I know it seems all we hear is the negative complaints about our staff and students. It sure was a pleasure to have lunch with your team and coaches on Saturday afternoon. Best of luck to your team the rest of the season." -L.K.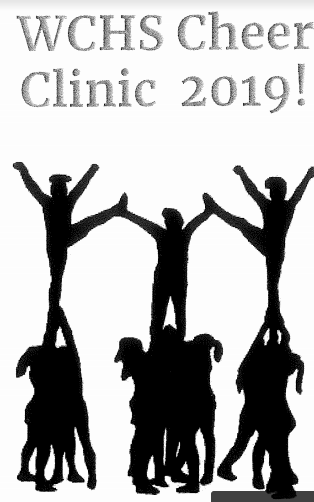 The Spirit Wear Team Store closes at midnight tonight. Don't miss out on getting your Panther Gear! Use the following link to order.
https://wms-52.itemorder.com

Great turnout for our first PTC meeting of the year!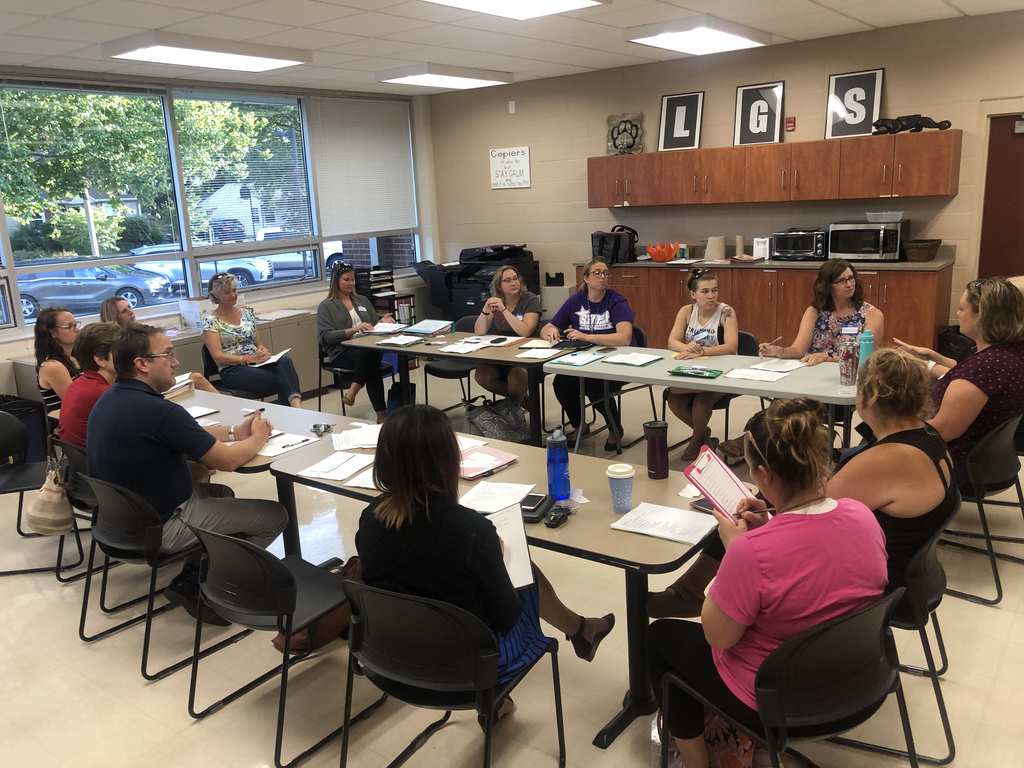 District #52 Families, The District recently converted to the Skyward Food Service platform. Due to these recent changes and issues with our current payment service provider, MySchoolBucks/Nutrikids, we will be closing online payment for a short period of time. To make food service related payments, please bring in cash or check to the office in a labeled envelope. We are currently transitioning to a new payment company where all fees will be located in the same place, streamlining the payment process. Thank you for your understanding, and we will notify you when our new system is up and running and provide you with instructions.
The City Baseball Tournament and Softball Games for today are CANCELLED. Cross Country Meet is still on for now.
The Cross Country meet is going ahead as scheduled. There is a chance for storms. Oak Ridge does not have an indoor shelter. Parents, please stay so that your child has a place to go in case of bad weather? If there is bad weather, they will push back starting times.
The City Baseball Tournament and Girl's Softball Games are being pushed back to an 11:00 start. Baseball will now play at 11:00 and 5:00.

We had a great first week at LGS!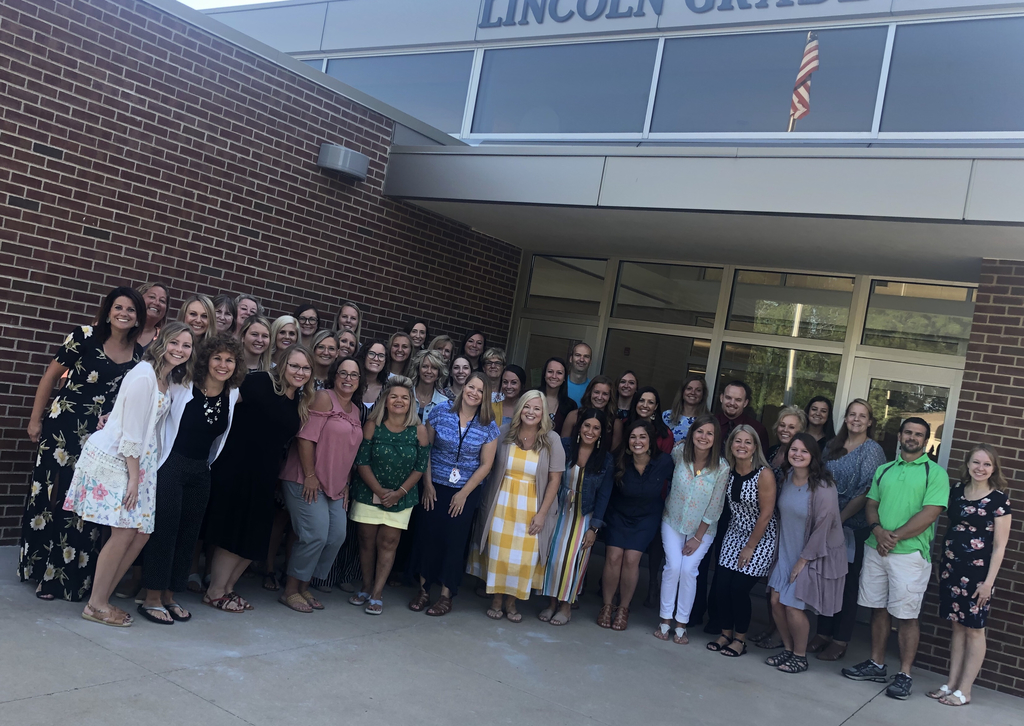 D52 Extended Care Program is up and bouncin!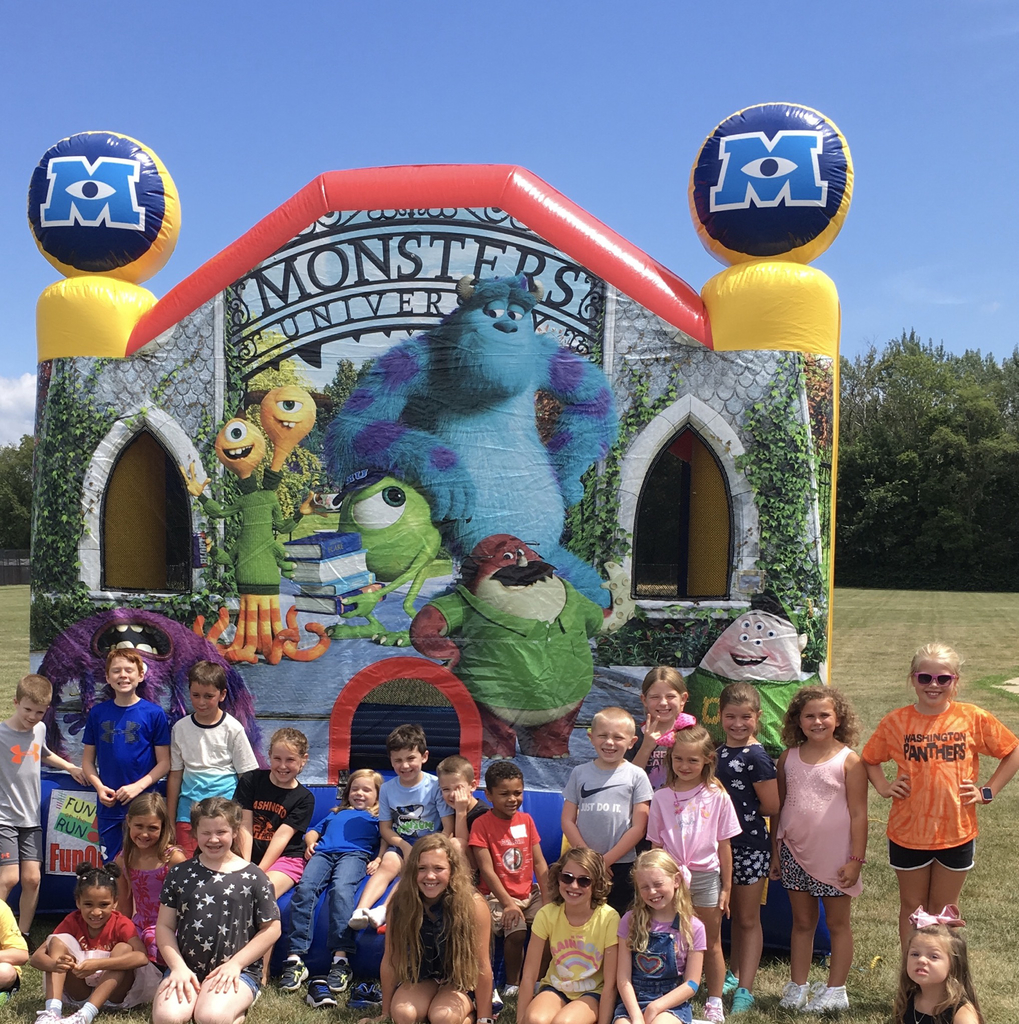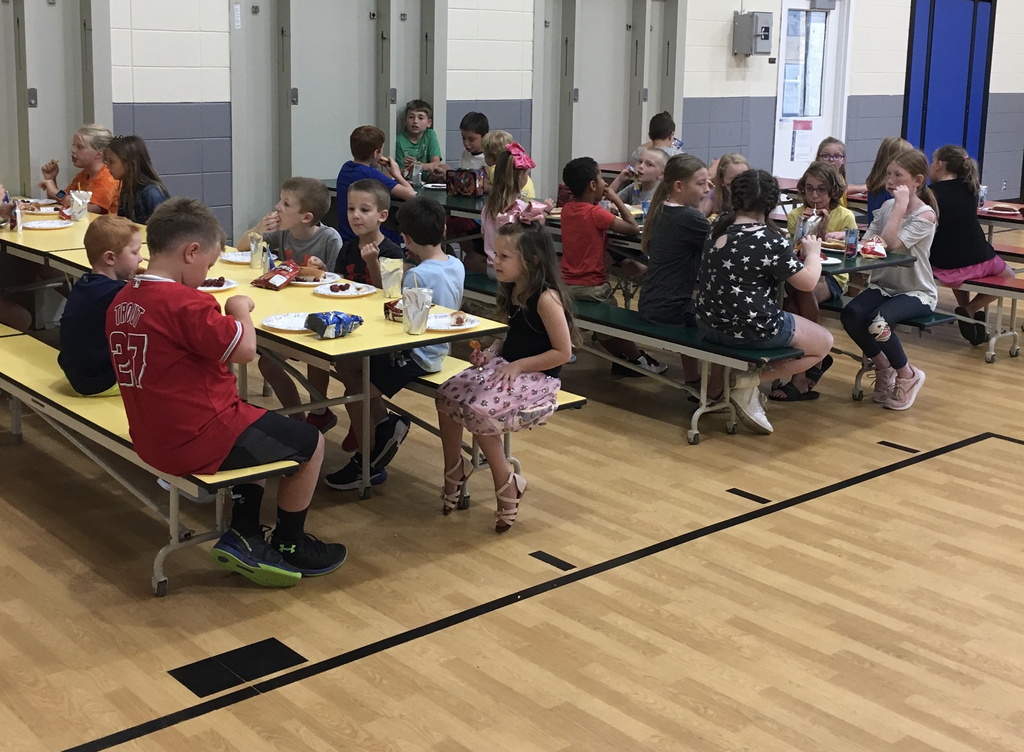 PTC is looking forward to another successful school year supporting District 52! Check out the attached Fall Trimester update and additional information about what PTC is all about. If you'd like to find out more information about all the ways the PTC supports D52 and ways you can help, there will be an interest meeting on Tuesday, August 20th at 6 p.m. in the LGS Learning Center (library). As always, thank you for your support!"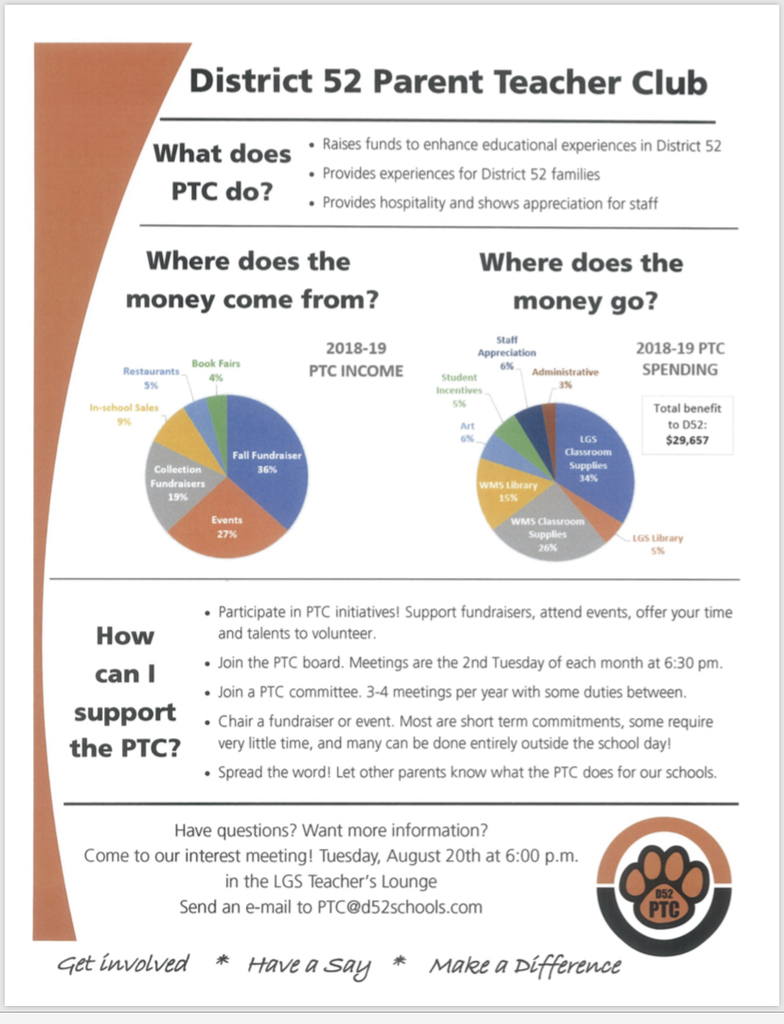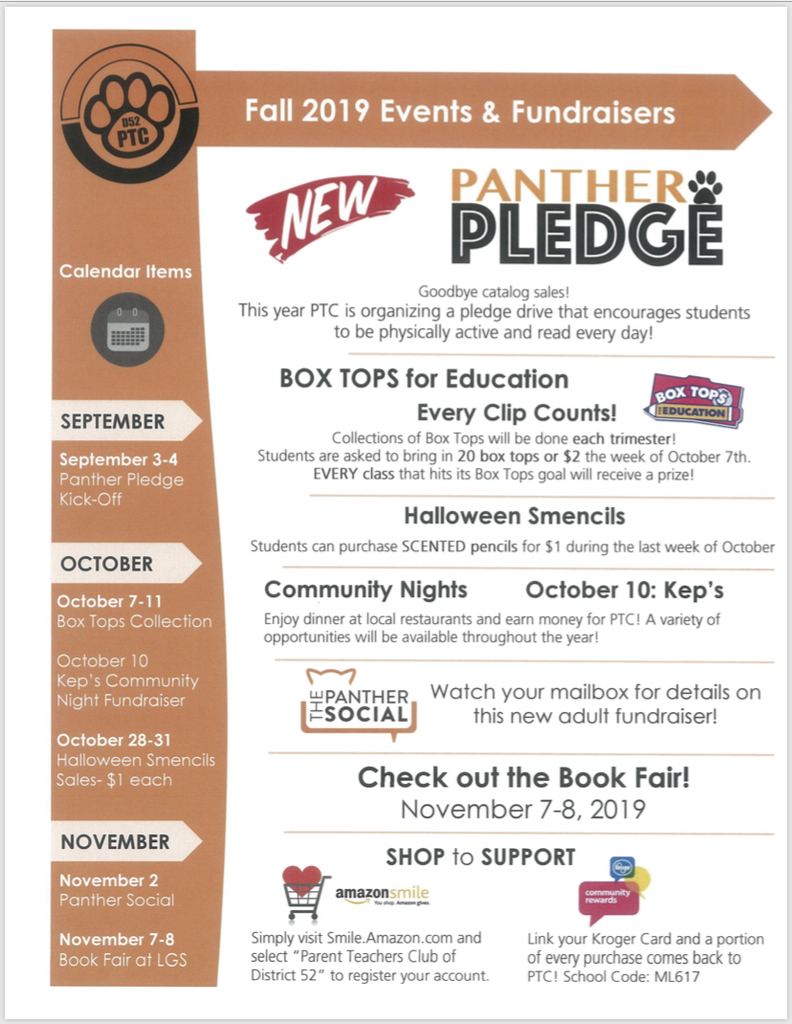 Thank you @Gpawburgett for visiting D52 this morning! #customerservice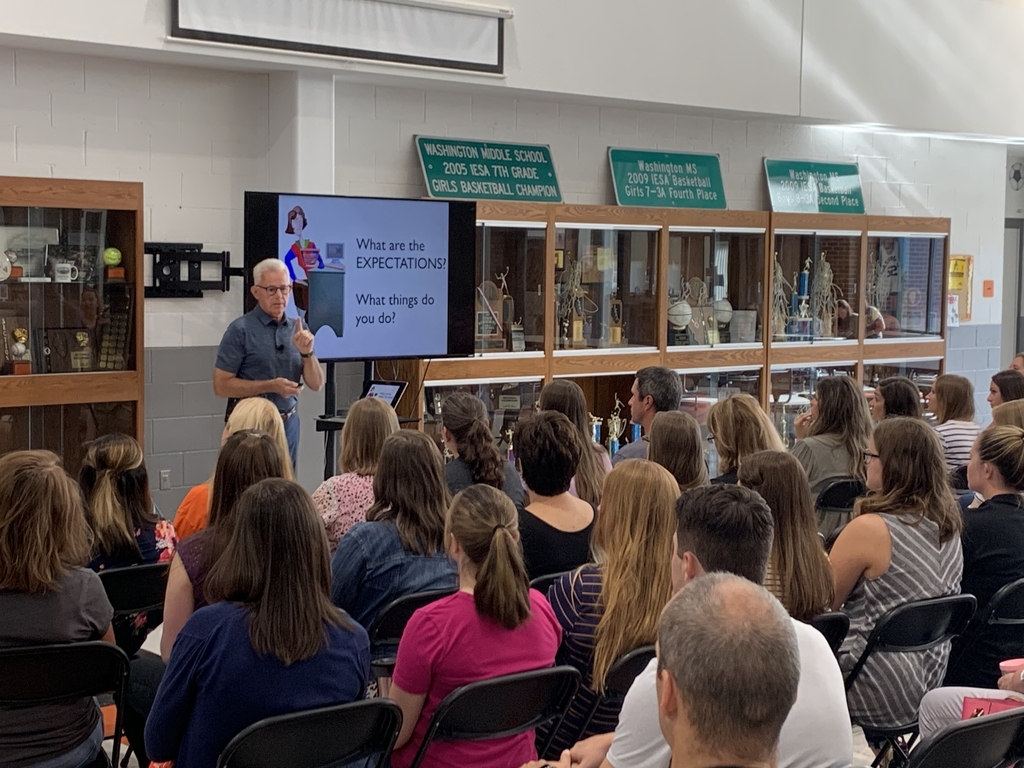 Welcome back D52 staff! Excited to work with this group; great things are about to happen!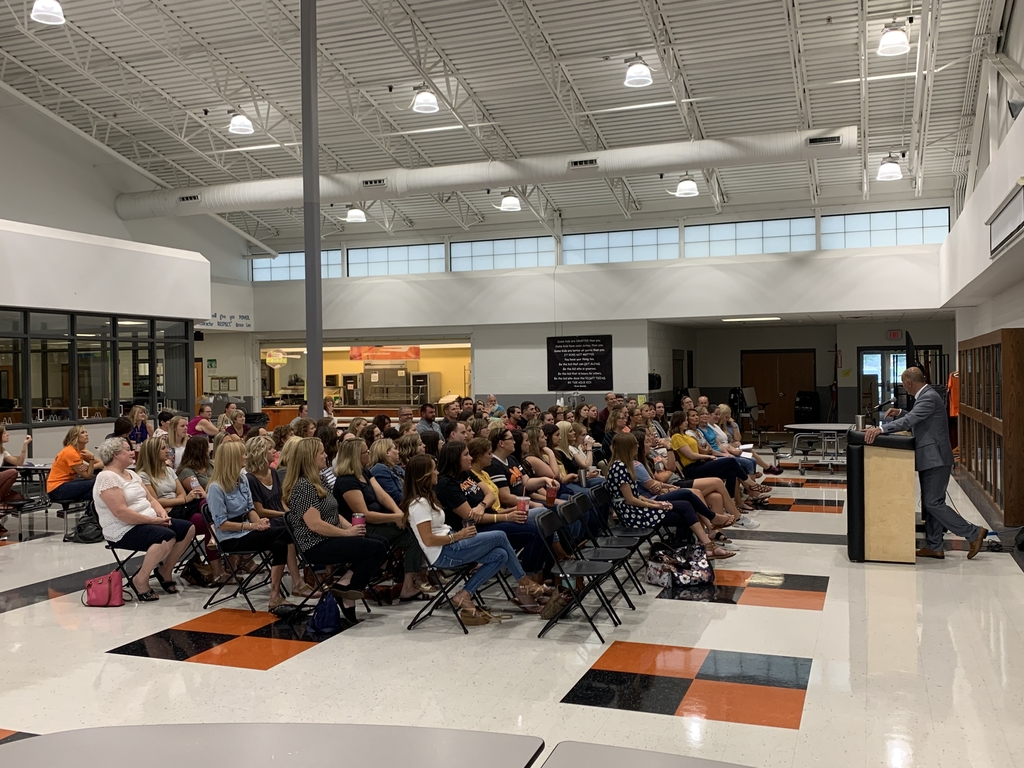 There is still time to come out to WMS and get your car washed! Please come out and support! We will be here until noon!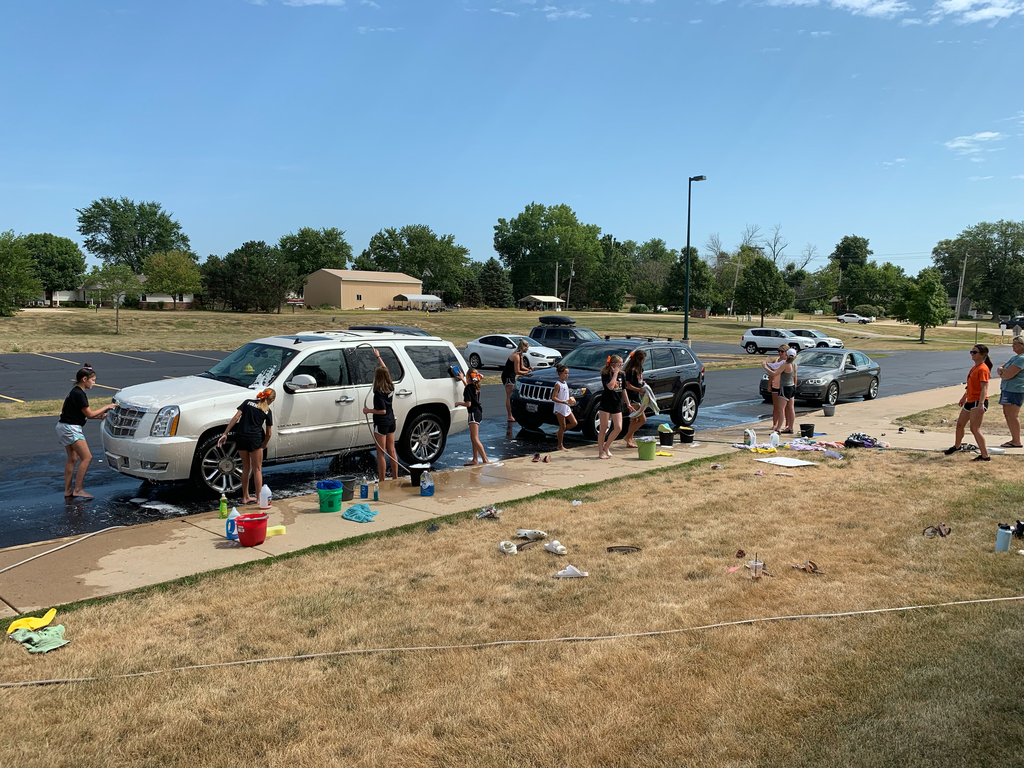 Talking about relationships at New Teacher Induction this morning. So important!