Meetings
D52 PTC meetings are the second Tuesday of every month at 6:30pm in the Teachers' Lounge at Lincoln Grade School. The meetings are open to parents year-round.

At each meeting the PTC officers and event chairs give a report, financials are reviewed and any new business is discussed.
Please consider attending a meeting to meet your PTC officers and learn more about what we do for the schools and how you can help.

Resources
Click here to see our Facebook page and learn about upcoming events!
Volunteer Signup
Volunteers are crucial to the success of PTC efforts. You do not have to be a member of the PTC Board or even attend meetings to volunteer!
E-Mails are sent to all district parents regarding any upcoming volunteer opportunities. We couldn't do what we do without the help of parents like you. Please consider signing up when you're available to help make sure our events are fun and successful.
PARENT TEACHER CLUB (PTC) GENERAL INFORMATION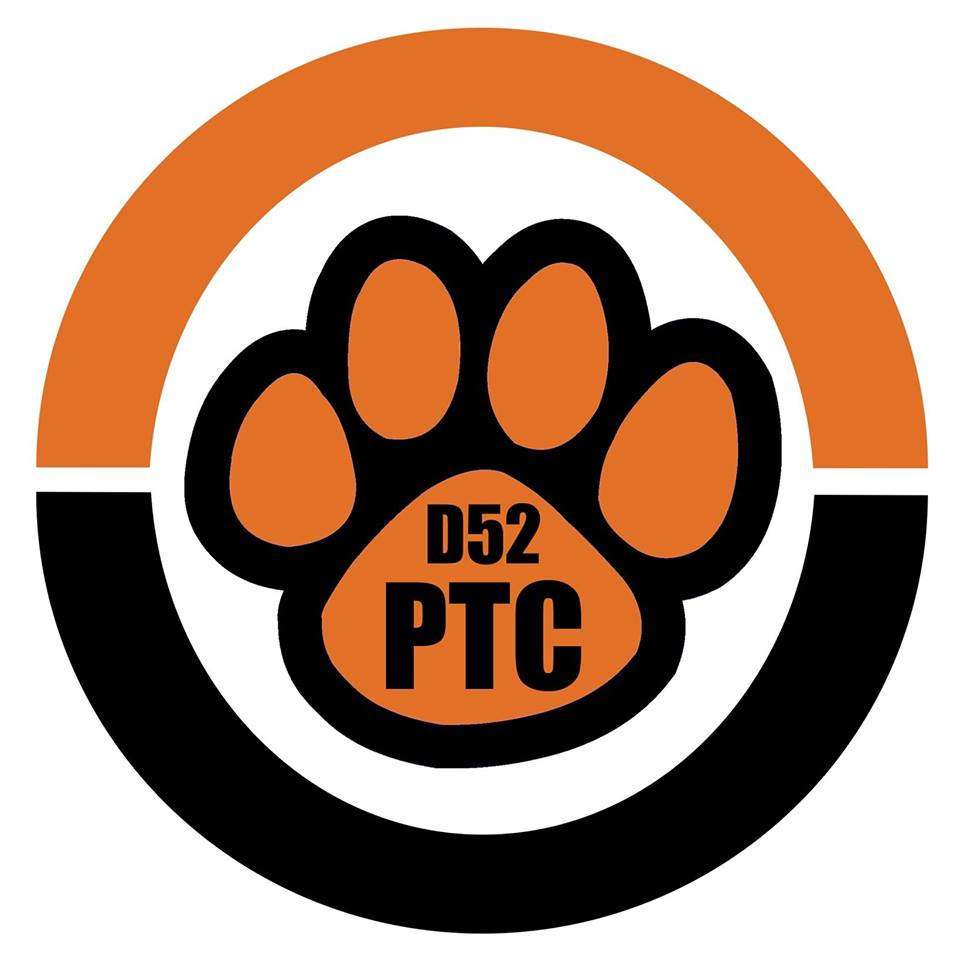 PTC stands for Parent Teacher Club. The purpose of the Washington District 52 PTC is to foster cooperation between parents and teachers, which supports and enhances the educational programs for students. The PTC gives the parents the opportunity to directly strengthen their children's education through fund-raising, service projects and giving of their time and talents.
In addition to enhancing our student's classroom experiences the PTC also coordinates a variety of special experiences for students such as the daddy-daughter dance, spring carnival and mom-son day of fun. Staff and teacher recognition events are also coordinated by PTC.
LEADERSHIP
Shawn Fowler and Miranda Axsom - Co-Presidents
Morgan Porter - Vice President
Molly Suellentrop - Secretary
Kyle Varnold - Treasurer
Have a question? Please email PTC@d52schools.com