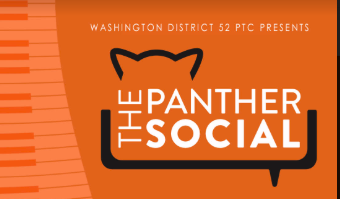 PTC Panther Social
Heather Bowman
Friday, August 30, 2019
District 52 PTC introduces the Panther Social, a fundraiser that will feature entertainment, live auction and more! (adults only) Proceeds from this new event will further enrich the educational experience for D52 students.
Learn more about the Panther Social and register here. Register by September 1 and you'll earn an early bird incentive! Stay up to date on the latest details by LIKING the Panther Social Facebook page.
As always, thank you for your support!